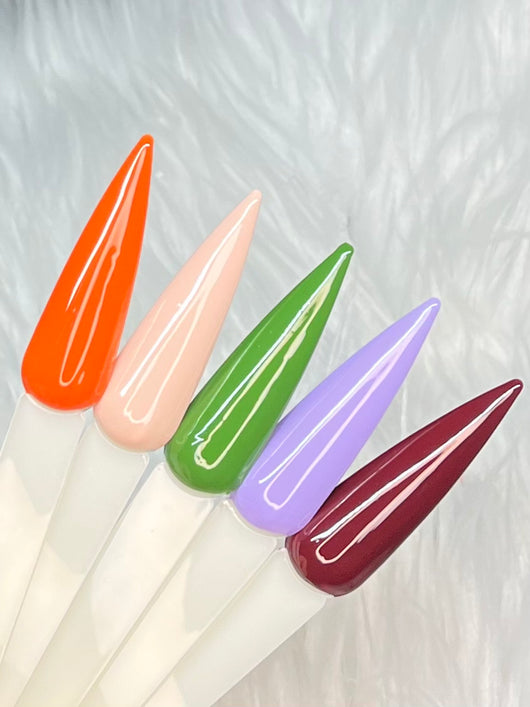 Halloween gel polish set of 5
Regular price $49.99 Sale
Halloween BB Ombre gel collection (Trick or Treat Gel Nail Polish Set of 5
Includes colour 
164,166,168,170,172 only 
Description:
This halloween set is a must have for you!
Trick Or Treat! Brighten Up Your Mani With These Season Essential Colors
Easy Application And Good Tenacity: The Bb Ombre Halloween Gel Nail Polish Set Is Long Lasting For 21+ Days With Perfect Shine Under Proper Application - With Base Gel Top Coat Under The Full Application Process. Please Read The Products Description For More Details.

Speed Curing With UV/LED Nail Lamp: The Trick Or Treat Nail Gel Polish Set - Gel Polish Set Need To Be Cured Under LED/UV Light. Base And Top Coat Required. Average For LED Light 60-120 Secs, UV Light 2-4 Mins.

A Fall Winter Gel Nail Polish Set

all sales are final no refunds or exchange no exceptions please beware of the policy before buying.