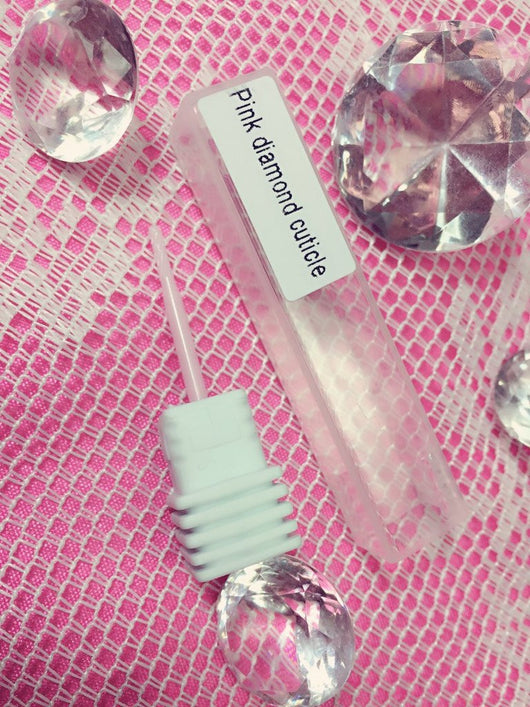 Pink Diamond Cuticle Nail Drill Bit
Regular price $39.99 $29.99 Sale
The must have bit !!
The Pink Diamond cuticle bit is a must to clean around the cuticle, side walls and to remove product after application and before.
This bit will improve your nail game with no lifting, when using after shaping, seals any gaps around cuticle and side walls please message me for videos or tutorials on this amazing bit.
Facebook or instagram @enailcouturecanada
THE BEST OF ALL THEY ARE PINK!
Please Read the following before buying ceramic bits are for professional use only.
Ceramic Nail Drill Bit Product Advantages: 
Higher Hardness
High quality imported special ceramic material, higher hardness than metal, increase the lifespan of the drill bit. Meanwhile, it has better polish performance than metal drill.
Excellent Heat Dissipation
Higher-efficiency heat dissipation than metal, which increases the lifespan further.
**Easy To Clean and Disinfect
*submerge the bits on acetone at least 30 minutes, acetone will remove any build up product on it. 
*Do not brush the bits with metal brushes or your will dull the ceramic  

*Use a disinfectant required on your area (cs20 can be used no more than 30 minutes or will rust the metal part)
*Rinse with water or alcohol dry it and ready for use again.
Resistance of acid, alkali
Ceramic is constituted by silicate, which is stable chemical properties. So our drill bit can resist acid, alkali and other caustic material.
Best Universality
2.35mm (3/32 inch) shank diameter, our bits fit for most electric manicure machine on the market.      
Ceramic bits are delicate and breakable if you drop them or if is left on your hand piece unattended will shatter like a ceramic piece will.
handle with care for professional use only .